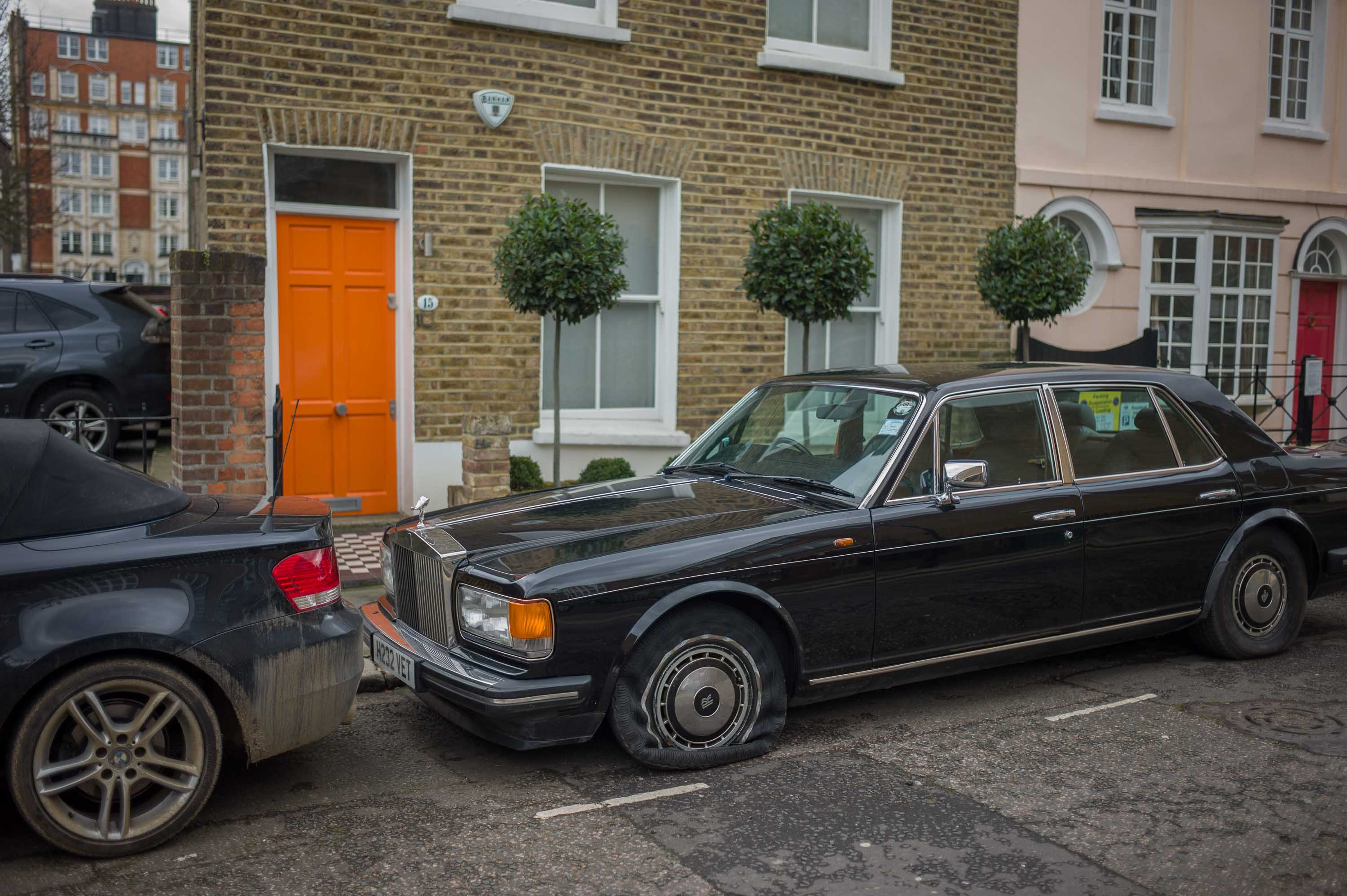 My first visit to London was incredibly short. I stayed for just a few hours, I think. It was somewhere in the 80s and all I wanted from the city was to give me some proper Dr. Martens. I think I also went to a "His Master's Voice" store to get an Orchestral Maneuvers in the Dark album. I guess the combination made perfect sense. I also bought some pages for my Filofax. I did not actually have a genuine filofax, those were far too expensive. I also did not really know what to do with that thing. I was insanely confused when it came to any kind of time management.
It is fun to imagine that certain parts of London have not changed at all since my very first visit. Some of the streets I was able to pass last week have been that way since they were first put there. And some of the houses were probably precisely the way some angry people placed them into the spot, a brick at a time.
Every visit to London has felt very different. I stayed in some fine hotels, and in apartments. I have eaten in the street, and in some pretty posh restaurants. "What would you do, if you had only 36 hours in London," Tom asked Emily as we were in a black cab passing Madame Tussauds. "Well, definitely not Madame Tussauds." I think I used my 36 hours differently, every time. And never Madame Tussauds. I might never ever visit.
Funny to think that I almost moved here in the 90s. New York did not like me very much, so I was almost ready to make the jump. I wonder what London would feel like to me now, had I done it. It is a lovely place, and it is an angry place. It is a fresh place, and it is one that feels grimy and covered in dried up machine oil in other parts.
The underground at times seems to have a direct connection to the island of Sodor. The wooden escalators have been eliminated, but some other elements do feel pretty… ripe. More than once have I had the feeling as if George Orwell himself were whispering a running commentary into my ear. "The hallway smelt of boiled cabbage and old rag mats. At one end of it a coloured poster, too large for indoor display, had been tacked to the wall."… "Be part of the future…" "To Fly, to Serve." Promises either completely obvious, or slightly amusing. There might not be a single Big Brother, but the iPhone in my pocket constantly broadcast my location as I wandered the sweet streets of Kensington, or Notting Hill, or somewhere much more eastward.
This visit to London was probably among my best visits for me. The apartment I stayed in was a bit like a cave, but in the best sense of the word. A cave is not bad when there is Saint Emilion from a good year, and unrefrigerated eggs from local English hens. The bed was in such a quiet spot, that even the red tube line sounded as if it were in a far away part of town. I have not slept this well in ages. I wish I had managed to visit the galleries, and I wish I had had the time to visit some dear friends. Sincere apologies that I failed to do that. I will need to return. And I will happily return.
Looking forward to some more Tea & Water.