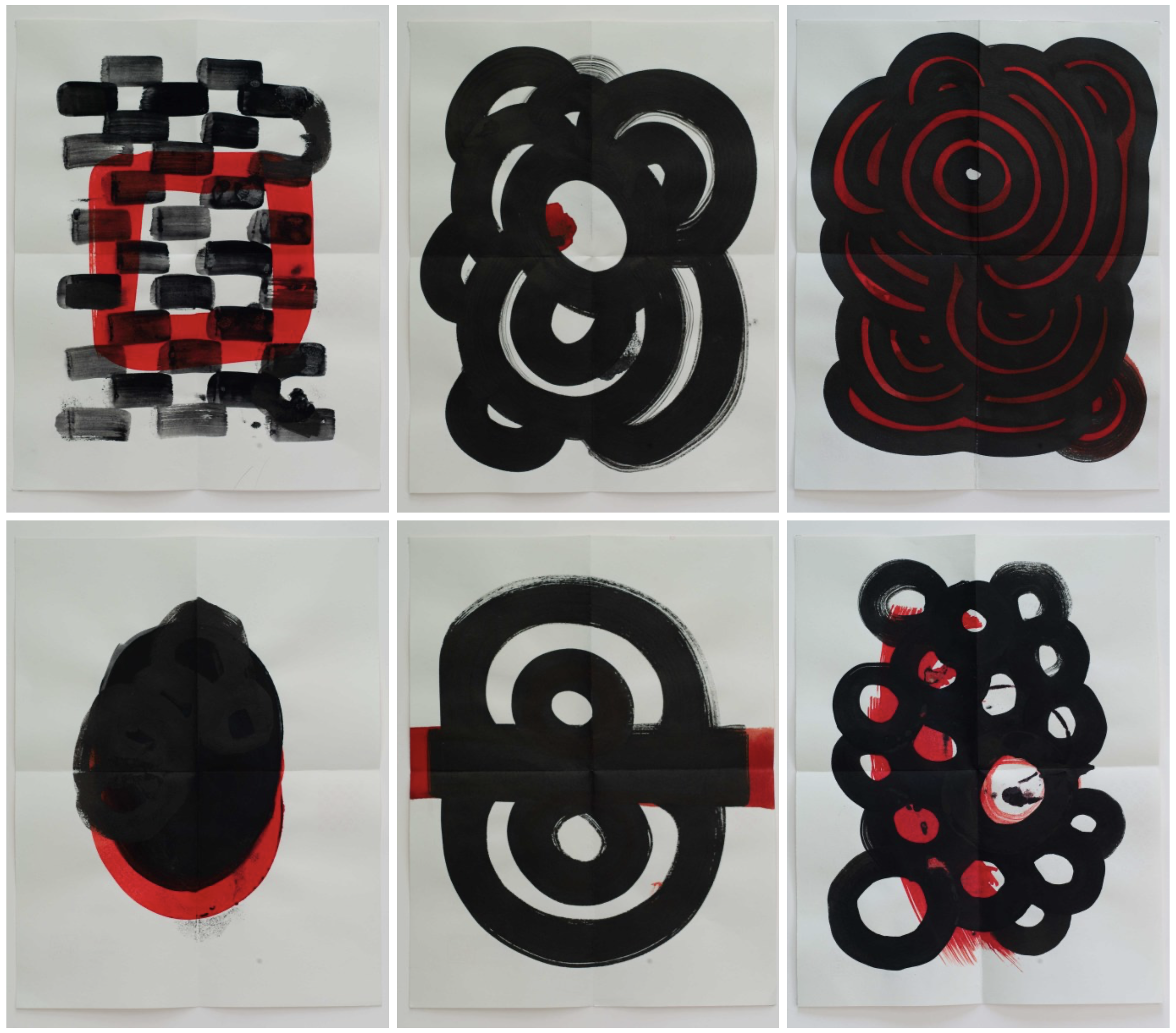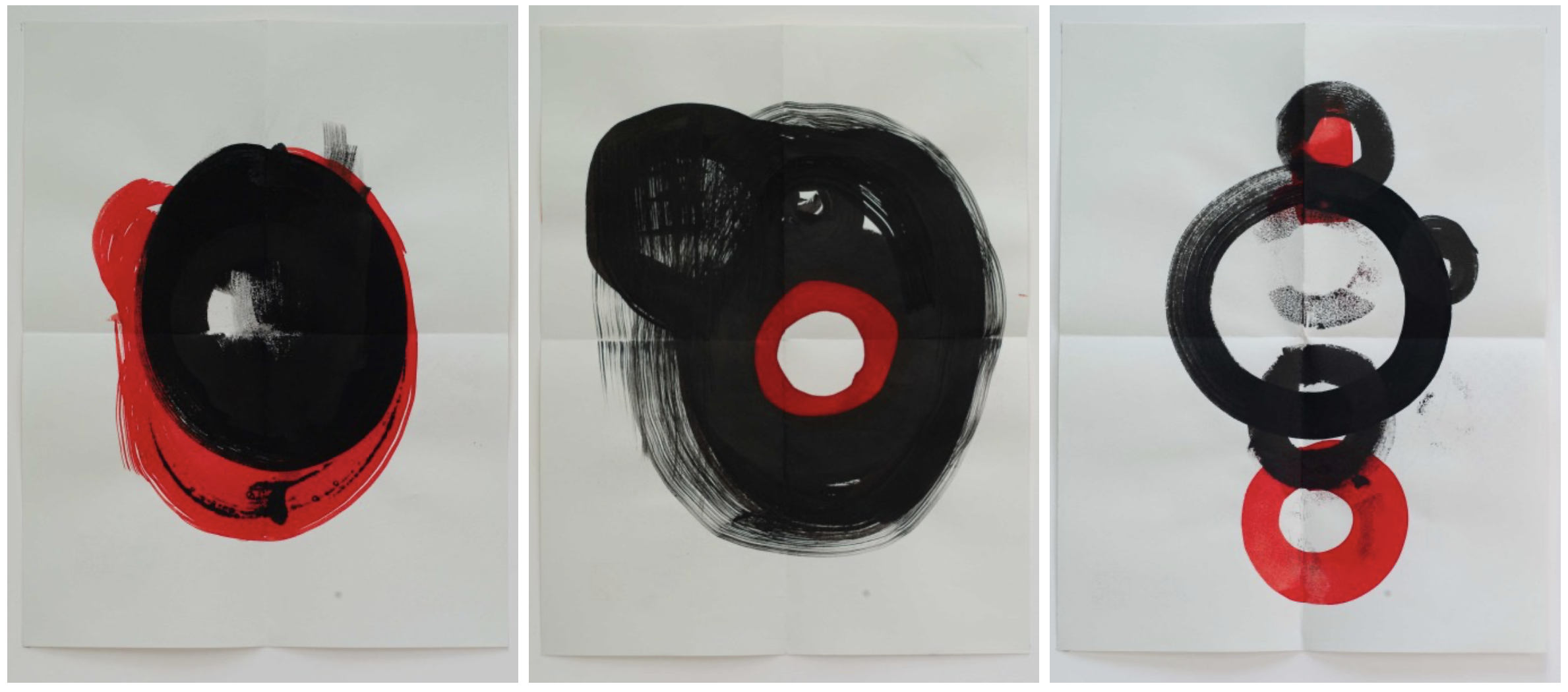 The drawing series uses my visual vocabulary of markings and explores the idea of interconnectedness of everything as well as flow if time and the interdependence of past, present and future.

This series of drawings is executed with a variety of inks and brushes on soft paper, allowing the inks to bleed to the back of the drawing. The drawings are folded twice, often already during the creation process, resulting in shadows, ghosts, artifacts and in some instances holes in the drawings. The drawings are intended to be mailed to the collector without any additional protection. They are postmarked and stamped like regular mail and receive all the resulting markings.
The address is written by my in blue ink.
Drawings are signed and dated in pencil. They are also stamped with my stamp.
The drawings are supposed to age gracefully but should probably still be protected from UV rays when framed.
To view all of the currently available drawings and to purchase,
Use this link The user name is private and the password is viewing.