«bevor the sun...
|
Front
|
360x360x124 »
November 21, 2003
and now a little slower please...
I admire the incredible photography of Eliot Shepard at slower.net. I think it is a beautiful project, the images are little masterpieces and having more than a thousand of them on one well designed site makes the experience even better.
I visit often, I leave amazed, to the point that I would feel silly leaving any comments... What happened just minutes ago let my jaw drop for another reason. Please click on the following image: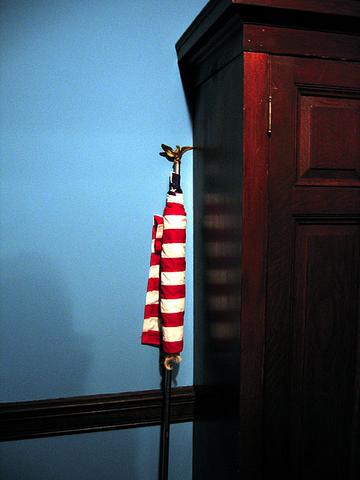 and now do not close the pop up window and take a look at a recent image on Slower.net.
Who would have thought that there would ever be such a coincidence of time and space... Eliot Shepard was obviously in the same room, at probably the same time, I might have actually noticed him, as we take pictures with the same camera...
Are these two, obviously related photographs a good illustration of Villem Flusser's theorems of us humans being mere operators of more and more intelligent machines?... Did not Eliot and I take the image, but did our cameras take them?...
I actually think that our photographs are very different. He managed to capture the situation better, I was really trying to emphasize the reflection...
(His composition is better...)
When did we take the pictures? How did we get there?...
oh, and the best effect is achieved when my photograph is on the left hand side... then the wall becomes a backdrop that continues through both of out photographs. Stunning.