«seemingly quiet
|
Front
|
September 11th 2003 »
September 11, 2003
a bomb?
People are pouring out of the 1/9 2/3 subway station on 96th street. Traffic has been completely diverted from this block. There is police everywhere. A man in a green protective suit just walked up broadway, alone, towards the branch of CitiBank on the north east corner of the intersection...
Let's hope all will be okay.
A journalist is just being escorted further away from the corner. It is almost quiet now... no cars, no people... just the far sounds of the city and many fire engines...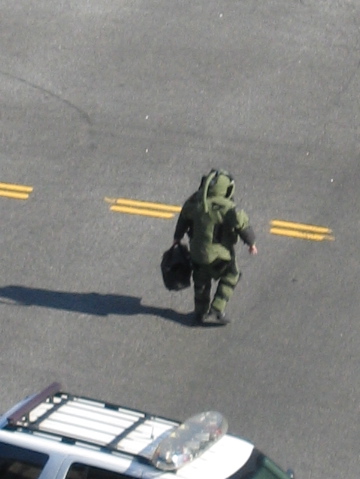 (update...) nothing really happened, of course... hmm...