«the bigger eyes...
|
Front
|
packedevening... »
May 20, 2003
360x360x003
And sometimes it is impossible for me to comment on drawings even when they are just drawn, just straight from the pen. (stylus.)
Why an octopus? Is it the longing to be able to talk with the entire body at all times, clearly, in shape-shifting ways? Is it the ability to turn into anything in just seconds. Or to disappear in a cloud of excellent ink?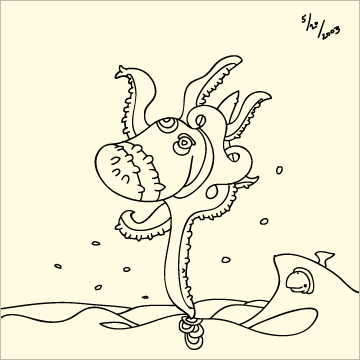 And the whale knew now that he was not dreaming. It was another giant octopus traveling on the calm waters of the ocean as if they were hills of a drier landscape.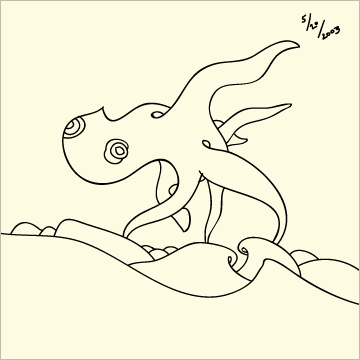 Somewhere in a completely different universe, a completely different creature happened to be doing the same thing. And there was nobody there to watch.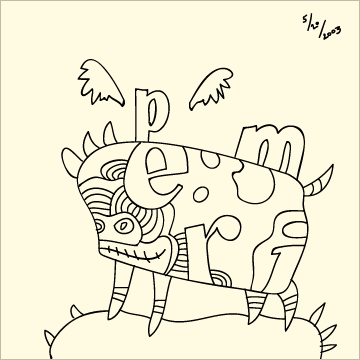 He could not hide his thoughts very well. As they glanced upon his consciousness, they would instantly appear als large letters inside and outside of his body. What could be done to prevent this? He wished so much somebody invented clothing already. Or maybe at least some undergarments.