«Christa's Blog is simply fantastic!
|
Front
|
Morning observers »
September 22, 2002
Detroit Airport May 1994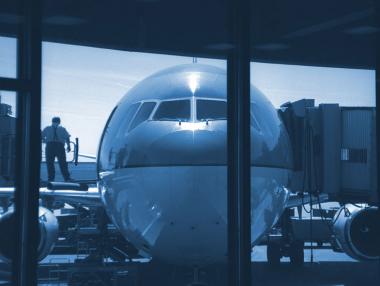 Not even quite sure in which direction we were flying at that time. I think we were returning from the westcost already. Moni Friebe and Alex Oppermann, the founders of Stardax, later Arosa 2000, later saasfee and I drove all the way from Toronto to the westcoast. It was a very strange trip. There was plenty of hate to go around. I will not say more. I think I told them in Detroit that I never wanted to travel with them again.
Hmm... I only have a blue version of this photograph here. I think I used it as a desktop background once. The original is now lost, I think. I first scanned the picture when working on the promotion of the first generation of PhotoCDs at Kodak headquarters in Stuttgart, Germany. But this is yet another story. Click to enlarge.