«Let there be life.
|
Front
|
Himmel über Berlin gesehen »
August 23, 2002
Here, kitty, kitty, kitty.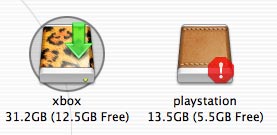 tonight will be the night of the Jaguar in places around the county. I got my copy (officially, in the mail) today and am very happy about it.
All is smooth and happy now. I am stroking the little kitten. Happy moments with a system software. Next purchase for me, a pocket protector and some white masking tape for my glasses.