Particle Time Keeper (2023)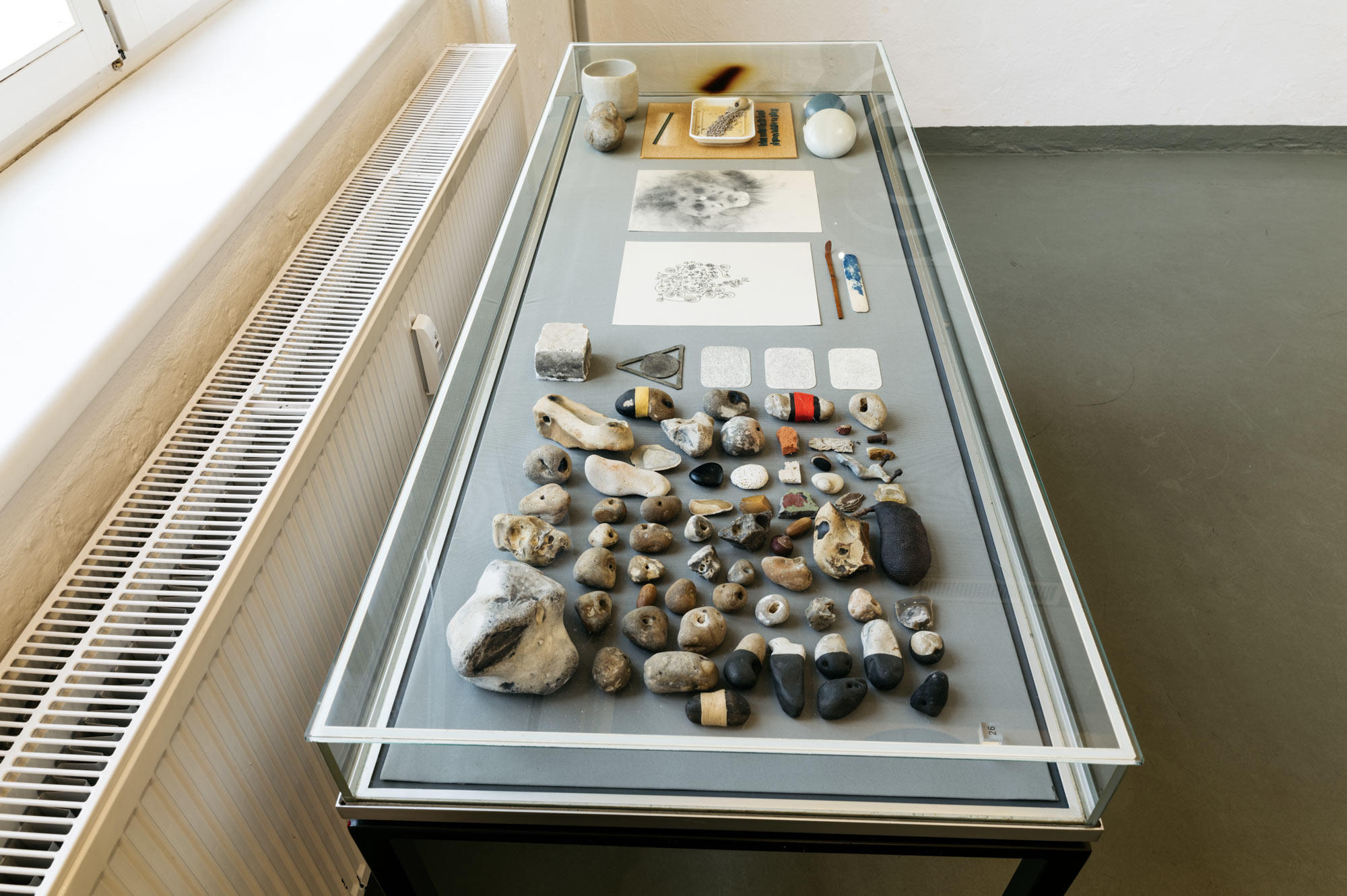 This installation at the Museum "Haus Der Stadtgeschichte in Offenbach was a closed system in which a variety of specifically selected artifacts is exposed to 50 days of incense burning. While the incense were burning, the smoke self organizes into lines that look very much like my drawings. In the upper right corner of the glass cabinet is "First Snow, Last Snow". The chawan was working as a destination for the smoke. However particles of the smoke distributed in the entire cabinet and created a smoke shadow on the grey fabric underneath the artifacts.

The artifacts themselves also had significance. Many of the rocks are adder stones or witch stones or druid stones: flint with naturally occurring openings that are supposed to reveal the true nature of things. Among the objects were also seeds and a small piece of a burned out Russian tank that had been destroyed near Kyiv. In the lower middle part are two tools. One is a Chashaku 茶杓 a spoon used to transfer the matcha into the chawan. It is an object of taking. The tool below is a folding bone, or a Falzbein. It is typically made of bone and is as personal as a Chashaku. Except this tool is used to push and to fold. It is related to early stone age blades.
The two containers in the bottom of the cabinet contain pure carbon. One with the particle size similar to pollution, the other with new particle properties that make it possible to use as a liquid.