Drawings of adaptation, cold (ongoing)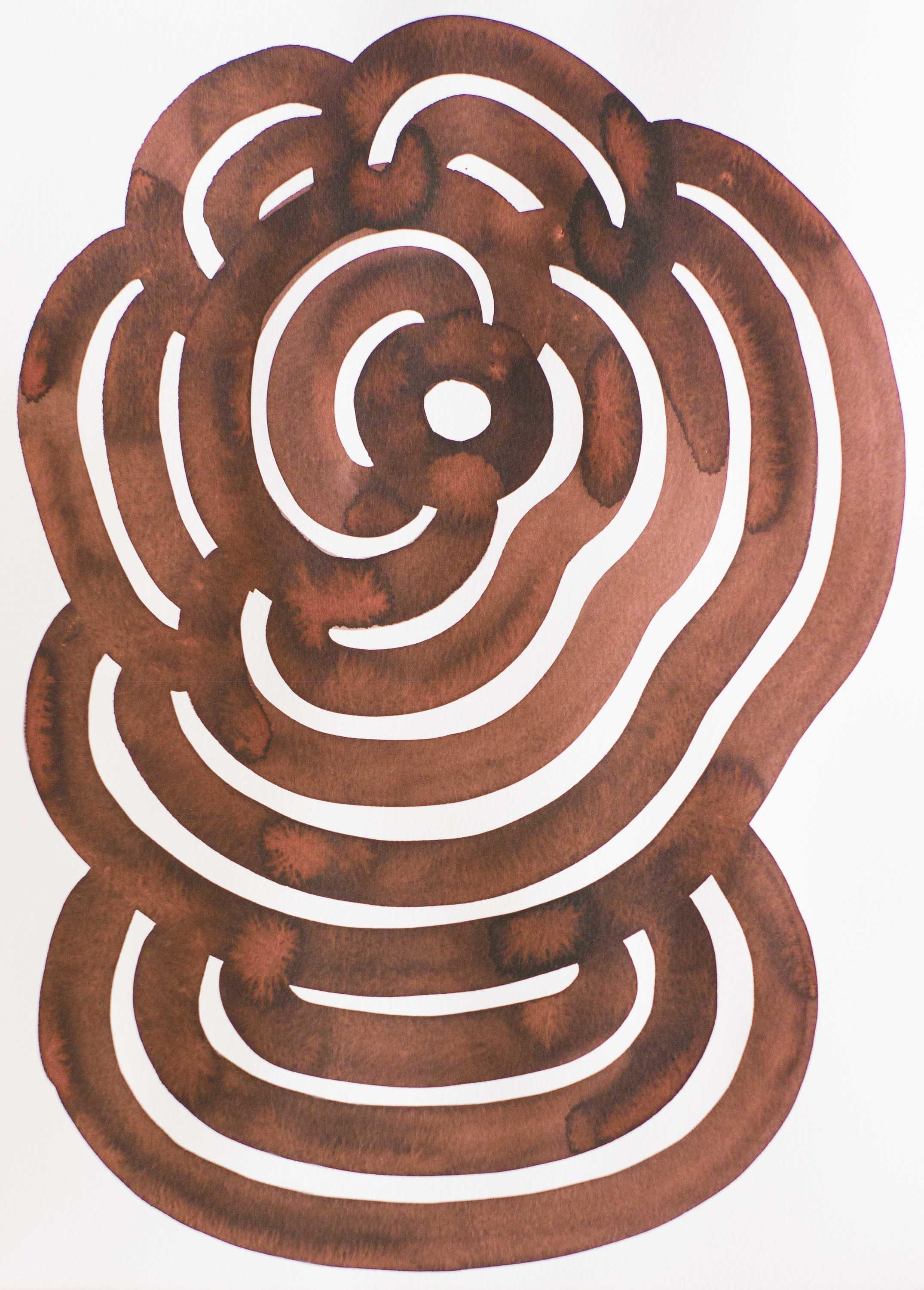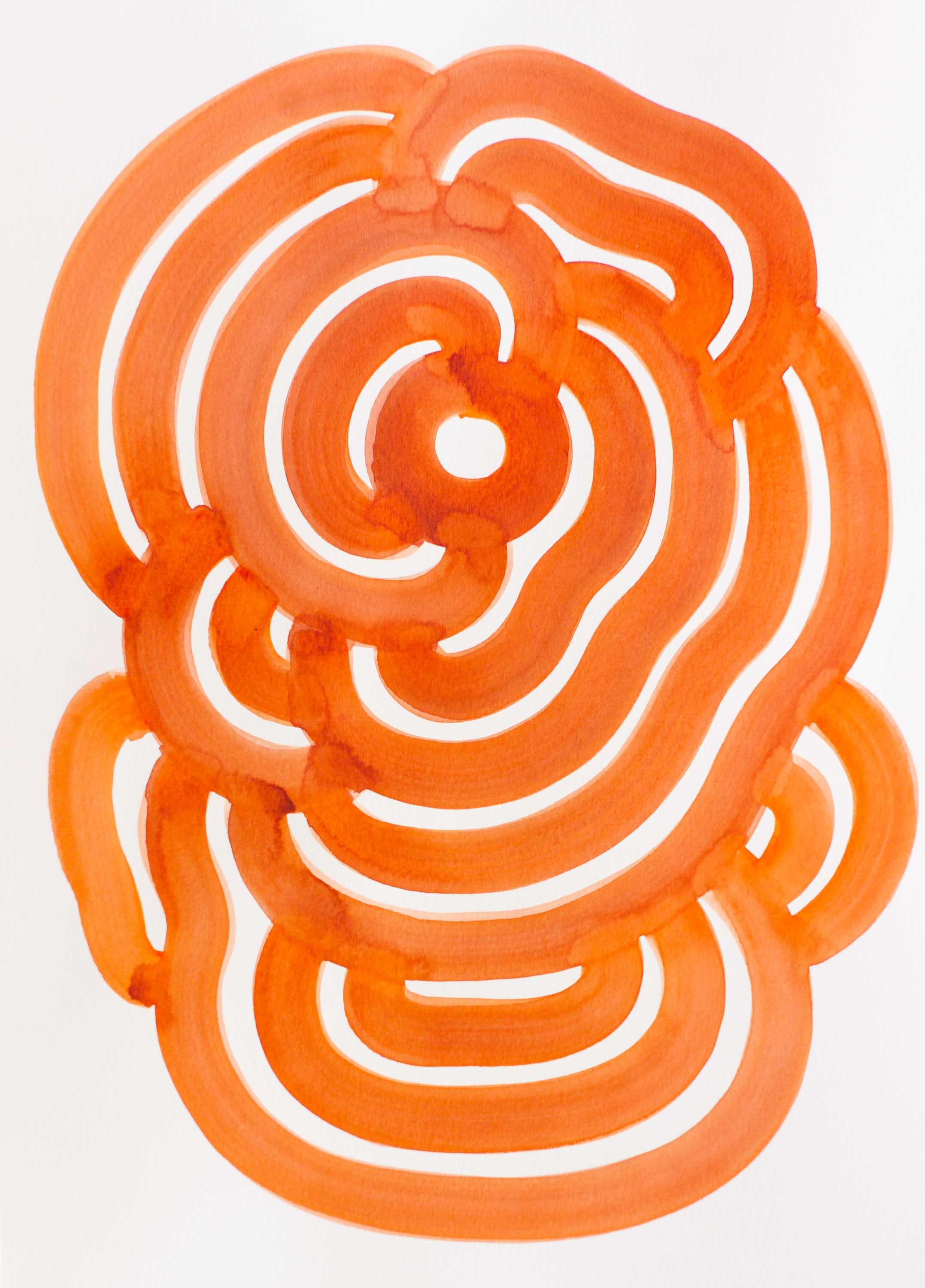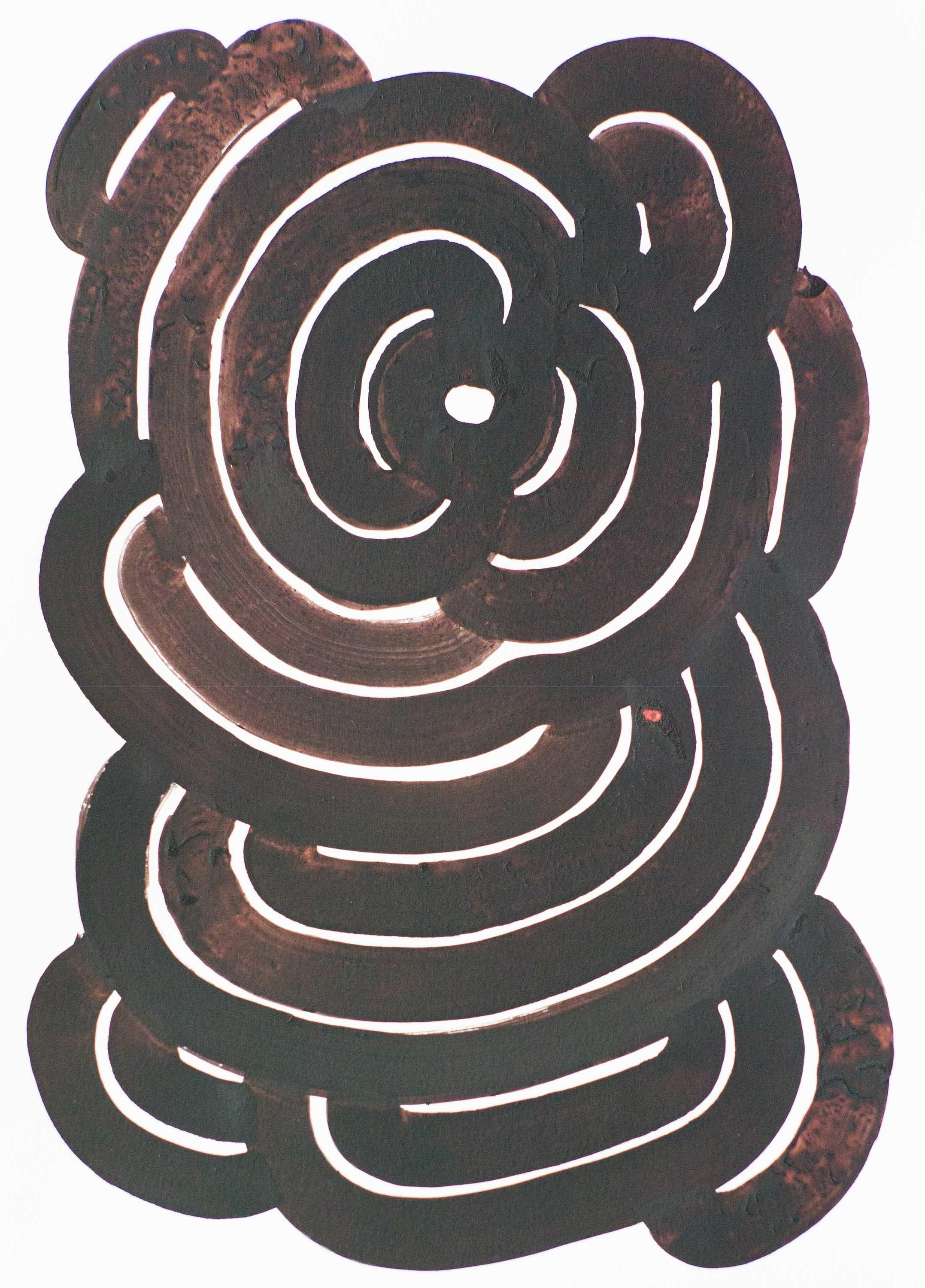 This body of work is an evolution of the drawings I have been creating for over 20 years. They are a bit like living organisms adding growth-rings in varying and sometimes challenging conditions.
The growth of the organism or drawing is slower because the adversity is bigger. It takes more time to cover space, to push against the emptiness of the page.
The static drawings are a record of a process. Starting with the nucleus, I draw in a way that intuitively leads to an object on the page. Once the skeleton of the drawing is set, I use more ink to draw the entire adapted organism backwards, allowing for the ink to find the freshly placed moistened paths.
The speed of each drawing is different because the inks and watercolors used are always different. The circumstances are different. My experience is different. And so the drawings are in many ways like fingerprints of a process in a moment in time.
Drawings shown here are ink and watercolor on paper, 297x420mm